As social distancing and remote working become a reality for firms in capital markets, those with strong digital operations will thrive and out-maneuver their peers in the near while developing a significant competitive advantage in the long term.
Digital transformation was well underway in late 2019 with executives and senior leadership teams mandating at a minimum the exploration, or more proactively the implementation of digital solutions. However the current situation with COVID 19 is forcing rapid adoption of software solutions and many firms are not prepared nor have sufficient procedures for change management.
Leading firms are positioning 2Q20 as a quarter to become agile across the organization, streamline manual process flows, and most importantly protect their investor relationships and investment advisor relationships.
Three key workflows with the most inefficiencies and therefore highest ROI include: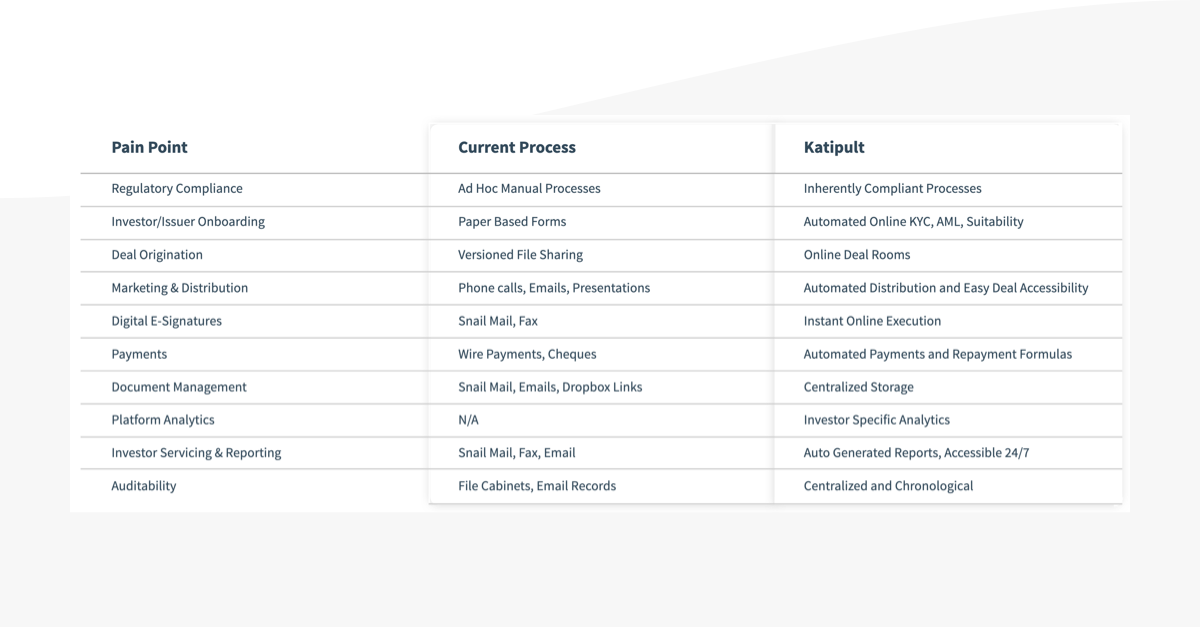 An all-in-one, online private placements platform can make capital raising simple and empower key teams within an organization including compliance, syndication, and investment advisors. Katipult software can significantly impact the day-to-day of each of these stakeholder groups and provides powerful tools to complete their tasks and manage key processes.