Thanks to Katipult, we are now one of the main equity crowdfunding platforms in Italy. Katipult's state-of-the-art software allowed us to grow significantly in terms of deal flow and investors. Our users often praise our platform, most of that merit goes to Katipult. We are very proud to have them as our closest partner.

We chose Katipult as our technology partner because they recognized the challenges in operating an investment platform in Canada. With regulations that change province by province we needed a platform that would allow us to segment our investors based on where they were from, and which offerings they were eligible to see.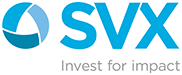 After considerable research and due diligence, we chose to partner with Katipult to develop our global funding portal. The Katipult solution provided us with the robust and extensive functionality we were looking for, built on a highly secure and flexible backend platform. Katipult is very experienced and exceptionally customer-focused, working closely with our development team to build the kind of solution our clients required in a global solution. We highly recommend Katipult and look forward to continuing to work with them to introduce new functionality and capabilities for our portal.